Daily Schedule (varies according to the subject and the course)
This is the usual schedule, what works for most of the courses:
11.00  – 18.00 (19.00) Workshop session (sometimes longer) what include short vegan potluck break
It starts always at 11 AM and we aim to finish at 6 PM or sometimes uptil 7PM
When we have longer modules, I mention it in the "Welcome letter"
We always keep it open because sometimes students ask many questions what I would like to answer to them and also, sometimes people may enter the healing process what I do not want to rush but rather give it space as one of the most beautiful things may be.
However, I also ask students about the time limitations. When they have, I may adjust.
Our new Tantra Movement Coco Villa Center on Koh Phangan.
Located near Sri Thanu in an amazingly beautiful and quiet landscape of mountains, lush forests and coconut palms.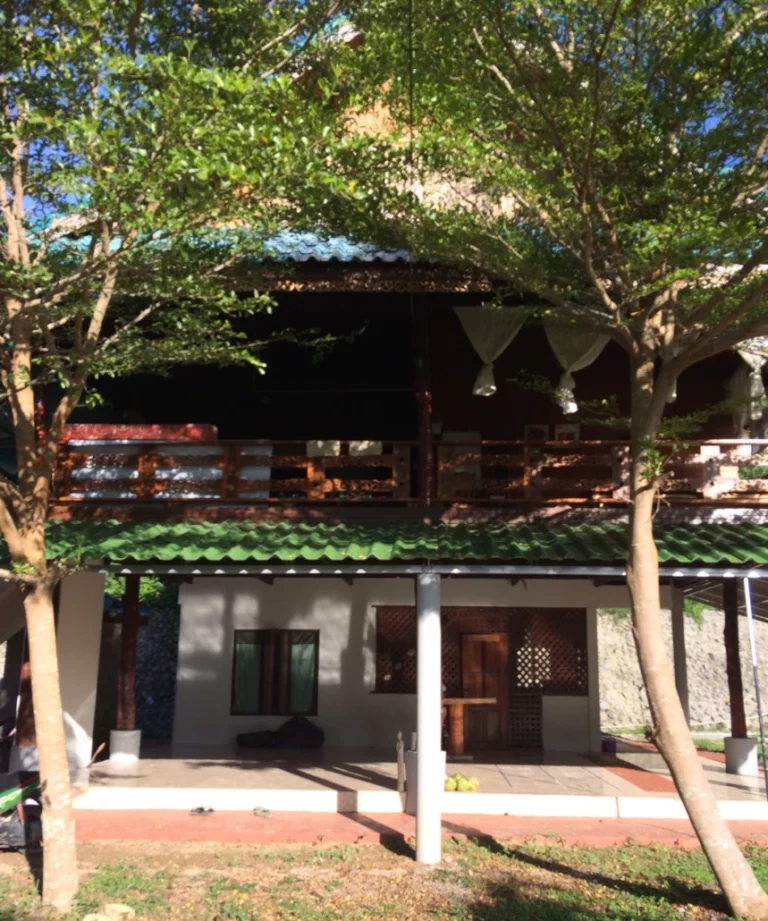 For the booking and transferring opportunities scroll down this message

For prices of all events check the facebooks events here:
https://www.facebook.com/pg/tantramovement/events/

Tantra Massage Online Course
You may pre-book full course just for 500 USD
Parts that are ready:
1/13 Introduction to Tantra Massage Course – Free
2/13 Introduction to Tantra Massage – 70 USD
10/13 Full Body Orgasm Without Touching Massage – 70 USD
11,12,13/13 Neo-Tantra Movement Massage, which includes Full Body, Yoni and Lingam Massage – 210 USD

All Aspects Of Tantra Online Course
Pre-booking price 500 USD – would be ready the latest in 4 months from now.
Normal price 600 USD

Tantra For Couples Online Course
400 USD


Prices below are valid ONLY for events in Thailand

Bank Details:
Thai Bank:
Michal Grygoruk
Kasikorn Bank
0518070134

Wise 
and 
Revolut Accounts:
you may find it by this email connected to them:
[email protected]


Thank you ♥


Pay attention that some time before the course we may intend to close booking opportunities. If you sign up as a single, it is better to book early, as we arrange the balance of genders and partners.
The price includes teachings in a beautiful location and does not include accommodation and food. For breakfast or lunch, we will share fruits together or go to close by restaurants, which offer tasty, healthy, and vegan options 
We thank you for your understanding that we can only reserve your spot once the money has been transferred to our account or Paypal. In order to enable our intensive and advanced work with a focus on individual attention and counselling, we work in small groups of a maximum of 16 people. We plan our retreats beforehand so that the partners and genders are balanced.
Our philosophy is that we want to share our knowledge of high and intensive quality.
Since we want to share tantric knowledge and lifestyle from our heart, we want to offer everyone the chance to experience our intensive tantric retreats.
If you are highly motivated and interested but don't have the budget, you can contact us and we will find a way.
Love, respect, sharing!
Thank you ♥
We are hiring professionals!
We are upgrading to the next level. Thailand, world are opening their borders. Time to unleash the power of Love in us, in you, everywhere. Join us now!
We see learning about how we can love better and then doing it as one of the best intentions in life.
Healing, Liberating, Expanding in Love, Growing in Ecstasy – Loving in all dimensions and aspects of it.
Love, Sacred Sexuality, Tantra are the leading powers that are bringing positive changes on global and individual levels.
The changes which humanity is waiting for. 
Do you hear the call? 
Join us!
Together we are stronger. Together it's more fun.
Good strategist in marketing who plans for the growth of business. 

Sale's marketer with excellent funnels can also do landing pages and social media, including Facebook, Instagram, email Newsletters, and YouTube.

Someone with social media skills with at least two years of experience.

We need a virtual marketing wizard that: is experienced in SEO, gets more exposure to customers; with solid knowledge in building brand awareness, SEO in all social media.

Needs to be aware of the trends in the ever-changing social media scene.

IT with WordPress knowledge, plugins for an educational website, courses and study.

Copywriter with spiritual passions and conscious awareness.

YouTube Shaman who is able for execution of digital content creation like weekly episodes on our channel, new options, marketing and sales funnels, social media connections and campaigns, SEO, bring awareness and get more subscribers likes and comments.

Must be willing and able to work and deliver within a limited time frame
Check our work ethics.
Reliability: 
You own your responsibilities.

You are accountable for everything you do

You are reliable, and we can count on you.

You own the results you organize and show up consciously and courageously even when presented with pressure and chaos that may happen in the day to day life.
Accountability:
You are a strategist with a positive outlook who always look for a win-win situation.

You are passionate about the work you do for us. 

You use integrity and honesty in all that you do. 
We are looking for someone with a fresh outlook and an innovative drive.
We need someone who works harmoniously and enjoys creative co-creating and brainstorming with other team members. 
You stick to your lane with your soul mission and choose to play in your zone of brilliance. 
You push your boundaries of spiritual, mental and emotional growth. 
Any other position not listed here, but you may see yourself contributing? – You are welcome to tell us about in your application.
When you join us, you'll have access to our transformative teachings, and you'll be surrounded by individuals who are committed to improving their and others life.
If all of this excites you, then click the links here to apply!
Applications that include a short (2-3 min) video we will review first!
We look forward to hearing from you!
P.S. If you know someone who would be good for any of these positions, please send this post to them. 
Thank you for being with us!
Michal Kali Griks
Female/Male Assistants for Tantric Retreats on Koh Phangan
We look for (mostly female, but also male) assistants in advance or at short notice for our Retreats. Therefore, we would like to form a supporting group with interested people, with whom we can plan or which we can also request at short notice. Of course we inform or ask you before each retreat – you can also join the Assistent group,  if you have only time in certain periods of time.
How we work
In our more advanced Tantra Retreats on Koh Phangan we work in small groups of max. 16 participiants. Depending on the retreat we also work with massage, touch and (partial) nudity – you should be comfortable with that. Every participant and every assistant works according to their personal limits and well-being at all times. Everyone is responsible for expressing their preferences and limitations clearly at all times. Our Courses at proposed here levels do not include Sexual connection/intercourse.
What you get
Working with us, you have the unique opportunity to experience tantric work in our intensive retreats in small groups. Our retreats take place in our beautiful large 
Coco Villa Center
 near Sri Thanu. We work a lot with massage and self-awareness and we focus on developing unconditional love for oneself and others. You will grow spiritually and evolve to new heights. You will gain a lot of knowledge about Tantric Massage work, that will enable you to integrate tantric massage and lifestyle techniques in your daily life. You have the opportunity to meet a hearty and spiritual like-minded People on Koh Phangan which share a sincere interest in Tantra and tantric work.
What you bring
We look for people already experienced in all kinds of bodywork, therapeutic work, meditation or Tantra. You do not explecitely have to have previous experiences in Tantra, since all our Retreats build up. Still our work is intensive and it would be benificial to have experiences with bodywork, Yoga, Massage etc.. The most important is a serious intention and interest in the topic.
What we request
In exchange for taking part in the Retreat, you help us with about 2 hours work per day with organisational and practical tasks, such as cleaning the seminar room/bathroom or helping with promotion. To cover the basic organizational costs and to ensure the quality of our retreats, we ask from assistants a fee of 100 USD per week to cover our basic costs.
If you are interested in this opportunity
At the high season from November till May, we have simple bamboo huts:

Big, more luxurious just for the couples
-14.000 THB / 400 USD per Month per couple.
 
Small
8.000 THB / 230 USD per month per person. 
10.000 THB / 290 USD per month per couple

IN THE LOWER SEASON [May-November] THE PRICES ARE MUCH LOWER AND SOMETIMES WE HAVE 2 MORE LUXURIOUS ROOMS IN THE BUILDING AVAILABLE. 

Single-Apartement for Retreat Participants
We currently have 2 single apartments for rent in our beautiful, spacious house in a lush green, quiet setting. You have your own kitchen and large bathroom. You live on your own floor overlooking our own beautiful garden, which you can enjoy to your heart's content.
ASK FOR APARTEMENT


Apart from that, at the moment we can only give you recommendations, which areas in Sri Thanu are close to our retreat center. On the internet you will find numerous platforms where you can easily find beautiful bungalows at fair prices.
Accommodation in natural, quiet sorroundings
To find an accommodation close to our area, we recommend bungalows in the area "Coconut Lane / Villas", between the harbour town Thong Sala and the small village Sri Thanu. These are more located in the inland, like in beautiful palm forests – and still not far away from Sri Thanu, which is the spiritual Hub on Koh Phangan.


Accommodation in and around the spiritual village Sri Thanu
If you prefer to be close to the sea, you can look in/around Sri Thanu or in/around Zen Beach or Happy Beach. Sri Thanu is a kind of spiritual community centre here, where most workshops and events take place and where you will find many very good (vegan) restaurants.
Do you have more questions?